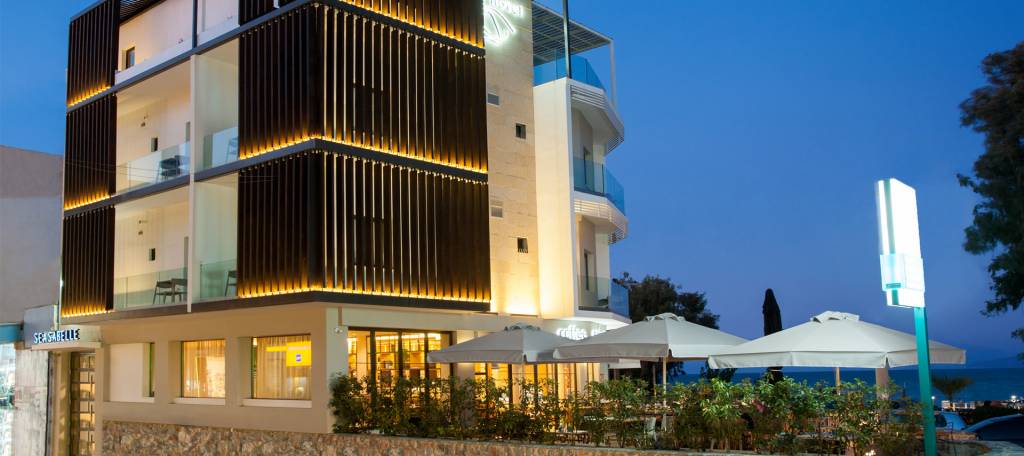 LOCATION

Superbly located on the beach, close to major attractions

Seasabelle Hotel is located right in front of the beach, creating the idyllic scenery for summer vacations. Beach life is celebrated, since you are free to dive in the transparent waters of the sea within a couple of steps. The soft, silky sand completes the perfect place for a day out in the sun. 
Artemida is a picturesque town by the seaside, located in Eastern Attica. Starting your explorations from the hotel, you may access attractions like Attica Zoological Park and the Temple of Artemis Brauron within small distance. Airport is also smoothly accessible from Artemida and Seasabelle Hotel. The location is also convenient for those who wish to visit the historic center of Athens, while still enjoying tranquility in a secluded oasis. 
Indulge in an excursion to the Athenian Riviera, schedule a day sightseeing or shop at the well-esteemed shopping malls in the wider area of Attica. Artemida is a place where travelers find the perfect combination of connectivity and serenity. A place where you may organize a romantic getaway or an escape out of the ordinary, creating the memories you will hold on to for a lifetime!
SEASABELLE
Leof. Artemidos 2, Artemida, Attica 19016- Greece
Phone: +30 2294087002, +30 2294088982
info@seasabellehotel.gr