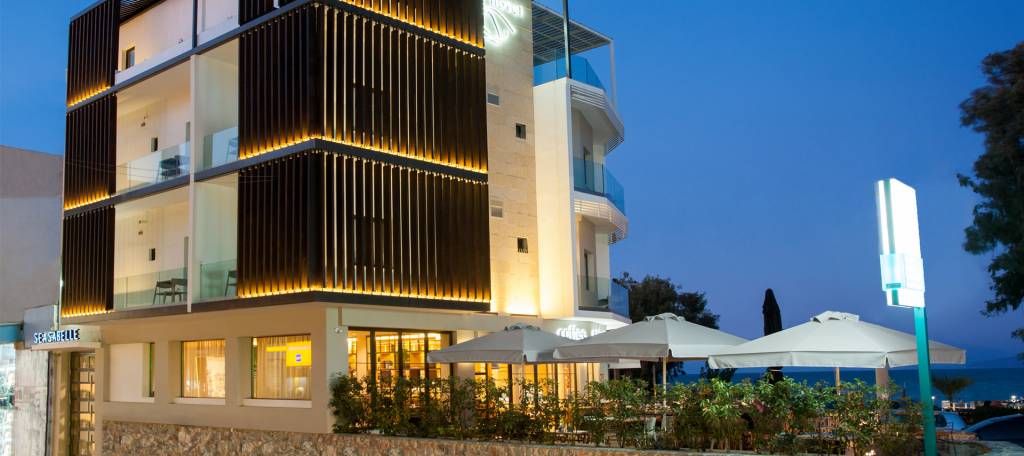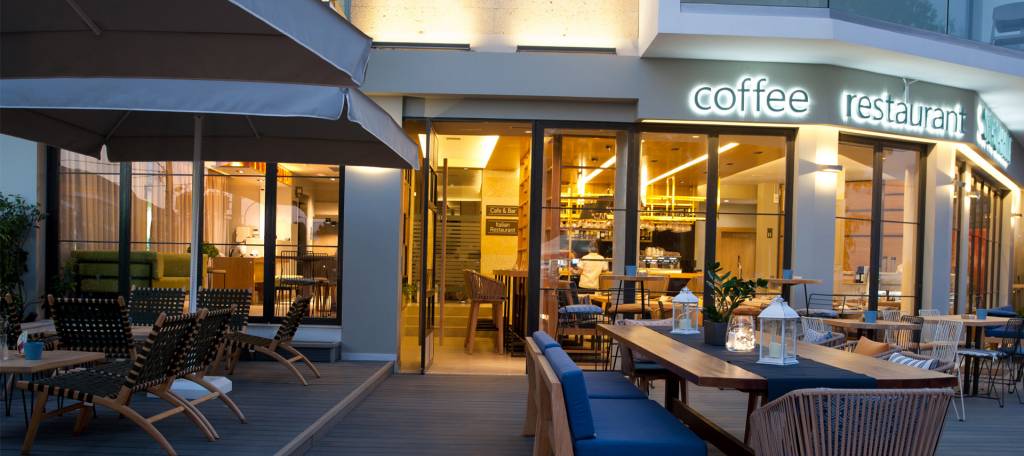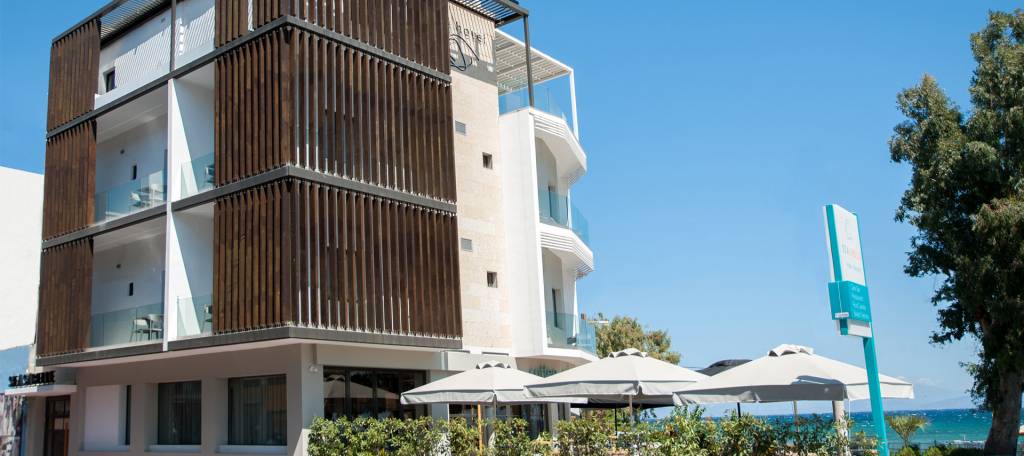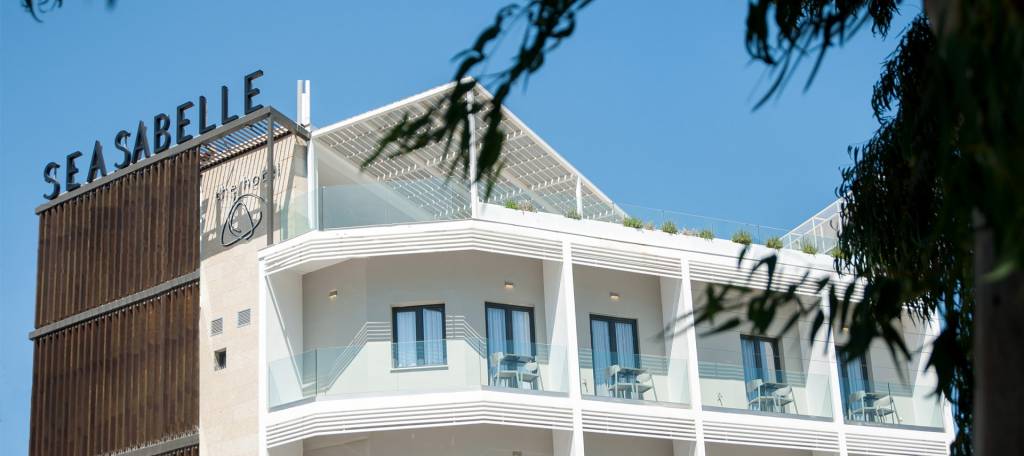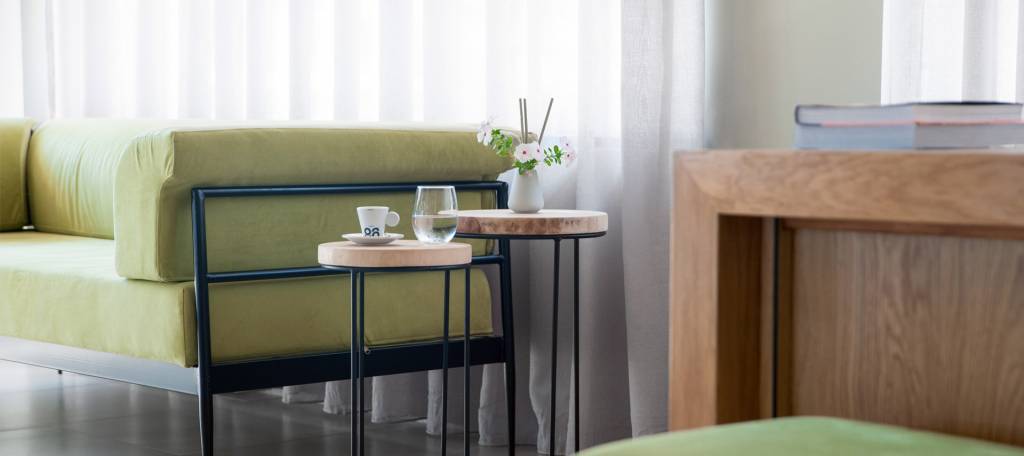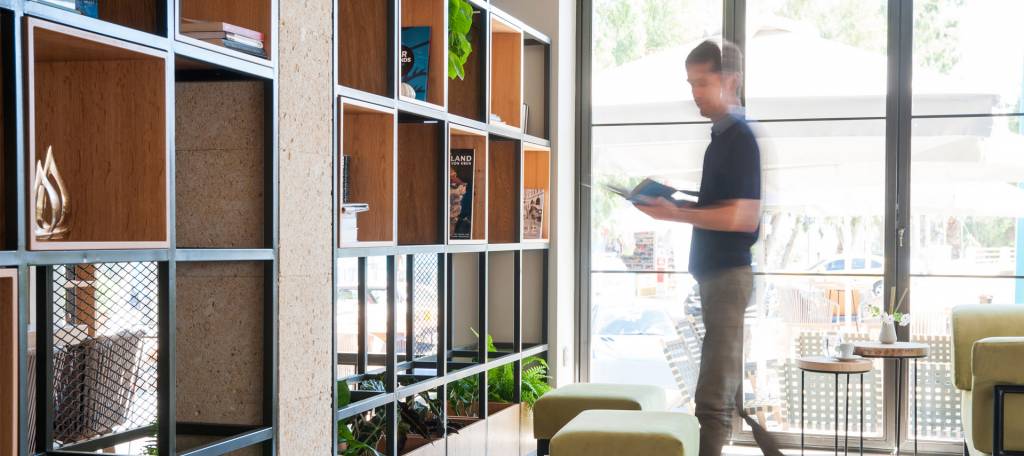 THE HOTEL
Modern design, eco-friendly values & stunning sea views

In an idyllic setting by the beach of Artemida, Seasabelle Hotel offers cozy and friendly accommodation in a stylish environment. In perfect alignment with sustainable living, the hotel has been especially created to meet the needs for comfort and chic. All the rooms are brand new, splendidly designed to make the most out of their interior spaces. They come with views either to the sea or the mainland and they are equipped with modern amenities and conveniences.

Start your day with a healthy choice of breakfast at the roof garden, with abundant sunlight and breathtaking views to the infinite blue of the sea, sky and the horizon. The same place is transformed into a refreshing oasis, a wine bar providing the ultimate scenery for relaxing moments with treasured company. Among the hotel facilities mostly treasured by guests, an Italian restaurant and cafe satisfy both dining and wining desires. And for those wishing to spend their day out in the sun and on the beach, a friendly and inviting beach bar has got you covered!

Seasabelle Hotel boasts its privileged location right on the beachfront and within close distance to the airport, Attica Zoological Park and other major attractions in the area. For those seeking a serene retreat by the sea, a breath of fresh air in harmony with nature's beauty all around, welcome to our lovely and cozy hotel in Artemida. Welcome to Seasabelle Hotel!
SEASABELLE
Leof. Artemidos 2, Artemida, Attica 19016- Greece
Phone: +30 2294087002, +30 2294088982
info@seasabellehotel.gr